InfoPath forms alternatives by Mark Jones
Feb 02, 2014 - pdfshareforms.com - 1929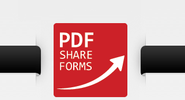 PDF Share Forms: PDF forms and SharePoint are better together

Use K2 to build and run business applications including forms, workflow, data and reports.

Design SharePoint forms with tabs, complex tables and accordions directly in the browser.
Rich well-styled forms without programming.
Form targeting rules built on user membership or field values.
Support of all Sharepoint 2010/2013 editions including Foundation as well as of 3rd party fields.
Feb 02, 2014 - office.microsoft.com - 2037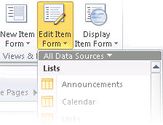 With SharePoint Designer 2010, you can quickly create highly customized interfaces to your business data sources using forms. Forms are a vital part of any SharePoint site where you collect data from users.
Feb 02, 2014 - nintex.com - 2209

Nintex offer a nice Forms solution, although it is a paid product, but then again so was InfoPath
LEARN MORE ABOUT PDF SHARE FORMS